Posts for: February, 2015
By Jeffrey A. Harris, D.D.S.
February 27, 2015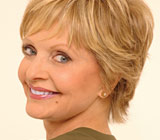 Life lessons are learned in the most surprising places. This is no different for celebrities. Take, for example, Florence Henderson, an actress, singer, philanthropist, author and star of the hit television series, The Brady Bunch. As she told Dear Doctor magazine, her experience with having four impacted wisdom teeth removed — at the same time — "...only made me more aware of how important dental care is." She continued, "This is why I have always gone every six months for a check up."
Another important lesson we want to share is the fact that even if your impacted third molars (wisdom teeth) are not bothering you or causing any pain, you may still need to have them removed.
Why? Having a tooth submerged below the gum, pressing on the roots of other teeth is problematic; the tooth should be removed so that you can avoid major dental problems before they occur. For example, it is not uncommon for us to find an impacted third molar pressing against the roots of the adjacent second molar. Furthermore, because the enamel crown of this impacted tooth is trapped below the gum, we sometimes find an infection, gum disease or even cyst formation occurring.
Often, the best time to remove a wisdom tooth is when it is not causing any problems. This is because a painful wisdom tooth or pain in the area of the wisdom tooth may be a sign that significant damage has occurred or is occurring. It is also better to remove wisdom teeth when you are young, as young healthy people with no prior infections at the site provide the best opportunity for us to remove the tooth with no complications.
To learn more about impacted wisdom teeth, continue reading the Dear Doctor magazine article "Removing Wisdom Teeth." Or if you suspect or already know that you have an impacted wisdom tooth, contact us today to schedule an appointment so that we can conduct a thorough examination that includes x-rays. During this private consultation, we will also address any questions you have as well as your treatment options. And if you want to read the entire article on Florence Henderson, continue reading "Florence Henderson."
By Jeffrey A. Harris, D.D.S.
February 12, 2015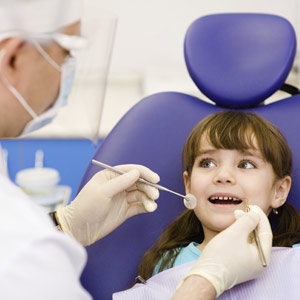 Lately, you've noticed your young child's primary teeth don't appear to be coming in straight. Is it a problem?
The answer to that question is best answered by an early orthodontic evaluation performed by an orthodontist. It's advisable for a child as young as 7 to undergo such an exam.
While a child's primary teeth have a short life span of a few years, that doesn't make them less important than the permanent teeth that replace them. In fact, they're extremely influential for permanent tooth development — each one serves as a guide for its replacement to erupt in a proper position. A future malocclusion (bad bite) that becomes more apparent later in life would have been well underway years before.
Orthodontists have the training and expertise to spot these emerging problems in their early stages. Early detection can reduce the extent — and costliness — of future orthodontic treatment by introducing preventative or interceptive measures — even while there's still a mix of primary and permanent teeth in the mouth. For example, a child wearing a simple type of retainer that influences the development of the bite could minimize or even correct a growing malocclusion.
You can also take advantage of opportunities to discover potential orthodontic problems early through a general or pediatric dentist. By having regular dental cleanings and checkups, the dentist might observe early bite development that should be reviewed by an orthodontist. If not, it's still a good idea to undergo an orthodontic evaluation no later than age 7.
Given the stage of jaw and facial structure development, waiting until puberty to focus on orthodontic problems may be too late for some problems — and much more expensive than if caught and treated earlier. Getting ahead of these issues earlier in your child's dental development will help ensure they'll have a healthy bite throughout their life.
If you would like more information on early orthodontic monitoring, please contact us or schedule an appointment for a consultation. You can also learn more about this topic by reading the Dear Doctor magazine articles "Early Orthodontic Evaluation" and "Preventative & Cost Saving Orthodontics."