Posts for tag: Veneers
By Jeffrey A. Harris, D.D.S.
January 20, 2018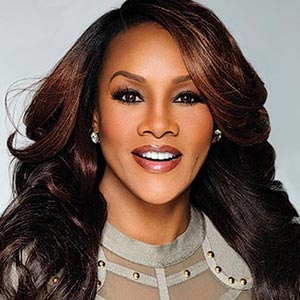 What's an actor's most important feature? According to Vivica A. Fox, whose most recent big-screen role was in Independence Day: Resurgence, it's what you see right up front.
"On screen, your smile and your eyes are the most inviting things that bring the audience in" she said. "Especially if you play the hot chick."
But like lots of people, Vivica reached a point where she felt her smile needed a little help in order to look its best. That's when she turned to a popular cosmetic dental treatment.
"I got veneers years ago," Ms. Fox told Dear Doctor magazine in a recent interview, "just because I had some gapping that probably only I noticed."
What exactly are dental veneers? Essentially, they are thin shells of lustrous porcelain that are permanently attached to the front surfaces of the teeth. Tough, lifelike and stain-resistant, they can cover up a number of defects in your smile — including stains, chips, cracks, and even minor spacing irregularities like the ones Vivica had.
Veneers have become the treatment of choice for Hollywood celebs — and lots of regular folks too — for many reasons. Unlike some treatments that can take many months, it takes just a few appointments to have veneers placed on your teeth. Because they are custom made just for you, they allow you to decide how bright you want your smile to be: anywhere from a natural pearly hue to a brilliant "Hollywood white." Best of all, they are easy to maintain, and can last for many years with only routine care.
To place traditional veneers, it's necessary to prepare the tooth by removing a small amount (a millimeter or two) of its enamel surface. This keeps it from feeling too big — but it also means the treatment can't be reversed, so once you get veneers, you'll always have them. In certain situations, "no-prep" or minimal-prep veneers, which require little or no removal of tooth enamel, may be an option for some people.
Veneers aren't the only way to create a better smile: Teeth whitening, crowns or orthodontic work may also be an alternative. But for many, veneers are the preferred option. What does Vivica think of hers?
"I love my veneers!" she declared, noting that they have held up well for over a decade.
For more information about veneers, please contact us or schedule an appointment for a consultation.
By Harris Dental Center
February 25, 2016
My Teeth are Ugly; What Can I Do? How porcelain veneers can repair your smile.
For years, you have suffered with crowded, misshapen teeth, right in the front of your smile. You don't smile as much as you should because you are embarrassed, and now that you are older, your teeth are stained and yellow. It's time to take action
and call Dr. Jeffrey Harris in Warrenton, Virginia. He can get you smiling again with porcelain veneers.
A porcelain veneer is a very thin shell of sparkling white porcelain which is cemented to the front surface of your tooth. You visit Dr. Harris for the initial preparation of your teeth, and then he sends a model of your teeth to a dental laboratory. Highly skilled dental technicians will create the veneers custom-made just for your teeth. Because they are individually made, veneers take between two and three visits to Dr. Harris.
Porcelain veneers are designed to be a perfect option for larger cosmetic dental problems and can fix teeth that are:
Poorly spaced from factors like genetics
Cracked, yellowed or worn
Uneven from general or age-related wear
Heavily stained from medications like tetracycline
Damaged from a traumatic injury
Porcelain veneers are a conservative treatment because very little or no tooth structure is removed. They look completely natural and according to the American Academy of Cosmetic Dentistry, veneers tend to stain less easily than natural teeth because of the high-tech materials used.
When you choose porcelain veneers, you have made a wise investment in yourself, and you have chosen the best with Dr. Harris. He will deliver a comfortable experience and a wonderful result.
Veneers are a strong, beautiful solution to fix larger cosmetic dental issues. They can truly repair your smile and with proper care, they should last for years. If you are thinking about dental veneers, don't hesitate to call Dr. Jeffrey Harris, your veneer expert in Warrenton, Virginia. Get started on repairing your smile today!