It seems today that every dentist is a cosmetic dentist. This represents a fairly recent phenomenon. Since cosmetic dentistry is not a specialty recognized by the American Dental Association, how does one determine who's good, and who's not?
Below are four criteria that I would recommend using in your selection of a cosmetic dentist:
---
EDUCATION: There are many continuing education courses offered in cosmetic dentistry, and most of them are quite good. A cosmetic dentist must be dedicated to expanding his learning and increasing his knowledge through regular participation in these courses. This is a critical component of a cosmetic dentist's development of his or her own philosophy and technical expertise.


EXPERIENCE: While education is extremely important, it is of little relevance if not used in practice. The more cases a cosmetic dentist completes, the more capable that professional becomes in visualizing results, anticipating challenges, and knowing which techniques will produce the optimum result for the client. Cosmetic dentistry is extremely technical, and a clinician's skill set develops over time.


LAB SUPPORT: Most cosmetic dental cases involve the fabrication of a porcelain crown and/ or veneer. These items are made in a dental laboratory by specially trained personnel. This dental laboratory technician, or ceramist, is responsible for translating the cosmetic dentist's specific information on your case into a well-crafted and natural-looking product. In this sense, the ceramist is a true artist. In order to achieve a high level of proficiency, this individual must have benefited from the experiences of completing many cases. Ideally, the cosmetic dentist should have the same highly skilled ceramist complete all of his or her cases. This scenario would result in consistently beautiful results. In order to achieve this, the cosmetic dentist must have an established relationship with a high-quality dental laboratory.


REFERENCES: A cosmetic dentist should be able to provide a list of clients on whom he or she has completed cosmetic procedures. This is the best way for a potential client to gauge the patient's experience with their cosmetic dentist and their degree of satisfaction with the final product.
---
Hopefully, these guidelines will help in the process of selecting the cosmetic dentist who is right for you
When you have a dental emergency — whether it's caused by a sudden accident or chronic disease — your teeth and/or the tissues of the mouth that surround them need to receive proper care right away. As with any type of medical emergency, it's important to be aware, before you're actually in the situation, of what you can do to ensure the best outcome.
Traumatic Dental Injuries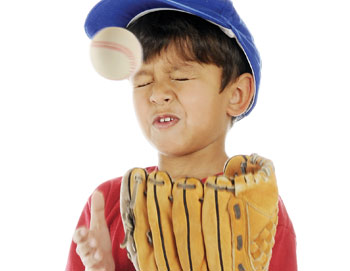 A knocked-out permanent tooth requires quick thinking and immediate action. You'll increase the chances that the tooth can be saved if you pick it up without touching the root, gently clean it off with water, and put it back in its socket facing the correct way. Hold it in place with gentle pressure as you rush to the dental office or emergency room. If you can't replant it immediately, tuck it between the patient's cheek and gum, or carry it in a container of cold milk.
For a more traumatic injury such as a tooth that has been moved or loosened, treatment needs to occur within six hours. However, if there is uncontrollable bleeding, go immediately to the ER. Fortunately, other dental injuries that happen most frequently are less severe. The most common traumatic dental injuries are chipped teeth. If a tooth is chipped, try to find any pieces that have come off, as it might be possible to reattach them. Make an appointment for an office visit as soon as possible, and bring the pieces with you.
Learn more about Traumatic Dental Injuries.
Tooth Pain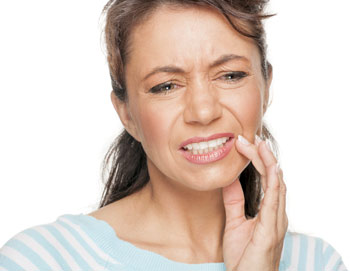 Acute or persistent tooth pain always signals a need for an urgent visit to the dental office. The most common cause of dental pain is tooth decay, a bacterial infection that can spread through many parts of the tooth, and even into the gum tissue. Sometimes, tooth pain indicates that you may need a root canal treatment — a procedure that not only relieves the pain of an infection deep inside the tooth, but also can keep the tooth from having to be removed. Other times, pain may be caused by a loose filling or sensitive tooth. The only way to know for sure what's causing your tooth pain is to make an appointment at the dental office right away.
Learn more about Tooth Pain.
Gum Emergencies
Injuries and infections involving the soft tissues of the mouth may also require emergency treatment. The tissues of the gums, tongue, or cheek lining can be damaged by accidental bites, falls, sports injuries, and scalding liquids. They may also suffer injury from foreign bodies that become lodged below the gum line, and they can develop painful and potentially serious abscesses. A periodontal (gum) abscess is a pus-filled sac caused by an infection and is usually quite painful. Abscesses require immediate attention at the dental office.
Any injury to the soft tissues of the mouth should be rinsed with dilute salt water. If there is visible debris, it should be cleared. Bleeding can usually be controlled by pressing a clean, damp material to the area for 10-15 minutes. If this does not work, go to the emergency room immediately.
A foreign body lodged beneath the gum line can sometimes be gently worked out with dental floss or a toothpick. But if this can't be accomplished easily, make a dental appointment so the area does not become damaged and/or infected.
Learn more about Gum Emergencies.
Orthodontic Emergencies
Although there can be discomfort associated with orthodontic treatment, there are only a few true orthodontic emergencies. They include trauma or injury to the teeth, face or mouth. Infection or swelling of the gums, mouth or face, and severe, unmanageable discomfort or pain in these areas can also be orthodontic emergencies. In any of these situations, seek immediate care from the dental office or emergency room — whichever is your best option. For loose, broken or irritating pieces of orthodontic hardware, please call the dental office for advice.
Learn more about Orthodontic Emergencies.
Related Articles