It seems today that every dentist is a cosmetic dentist. This represents a fairly recent phenomenon. Since cosmetic dentistry is not a specialty recognized by the American Dental Association, how does one determine who's good, and who's not?
Below are four criteria that I would recommend using in your selection of a cosmetic dentist:
---
EDUCATION: There are many continuing education courses offered in cosmetic dentistry, and most of them are quite good. A cosmetic dentist must be dedicated to expanding his learning and increasing his knowledge through regular participation in these courses. This is a critical component of a cosmetic dentist's development of his or her own philosophy and technical expertise.


EXPERIENCE: While education is extremely important, it is of little relevance if not used in practice. The more cases a cosmetic dentist completes, the more capable that professional becomes in visualizing results, anticipating challenges, and knowing which techniques will produce the optimum result for the client. Cosmetic dentistry is extremely technical, and a clinician's skill set develops over time.


LAB SUPPORT: Most cosmetic dental cases involve the fabrication of a porcelain crown and/ or veneer. These items are made in a dental laboratory by specially trained personnel. This dental laboratory technician, or ceramist, is responsible for translating the cosmetic dentist's specific information on your case into a well-crafted and natural-looking product. In this sense, the ceramist is a true artist. In order to achieve a high level of proficiency, this individual must have benefited from the experiences of completing many cases. Ideally, the cosmetic dentist should have the same highly skilled ceramist complete all of his or her cases. This scenario would result in consistently beautiful results. In order to achieve this, the cosmetic dentist must have an established relationship with a high-quality dental laboratory.


REFERENCES: A cosmetic dentist should be able to provide a list of clients on whom he or she has completed cosmetic procedures. This is the best way for a potential client to gauge the patient's experience with their cosmetic dentist and their degree of satisfaction with the final product.
---
Hopefully, these guidelines will help in the process of selecting the cosmetic dentist who is right for you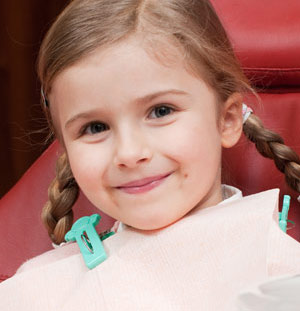 Some children are just too fearful to receive necessary dental care. In that type of situation, conscious sedation with nitrous oxide may be recommended to help make your child's experience of dental treatment stress-free.
Nitrous oxide, a colorless gas with a slightly sweet odor, has been used in medicine for about a century. It's a safe and effective method of administering conscious sedation, which means that a child (or adult) will stay awake during the procedure, but feel completely relaxed — even happy. All bodily functions remain normal during the administration of nitrous oxide, and its effects wear off quickly afterwards.
How Is Nitrous Oxide Administered?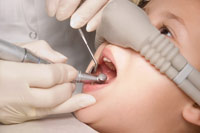 As a form of conscious sedation, nitrous oxide is inhaled through a small mask that fits comfortably over a child's nose. The gas is mixed with oxygen as it is being delivered, and both gases are always kept at a level that is safe for the body. In just a few minutes, the patient may start to experience a floating sensation, and perhaps some tingling in the hands and feet. That's a sign that the sedation is working. Once it has been verified that your child is calm and comfortable, and that the dose is correct, the dental procedure can begin.
Nitrous oxide itself isn't a substitute for a local anesthetic in children or adults as it's considered an anxiolytic, which means it makes anxiety disappear. However, for some pediatric procedures, a child receiving nitrous oxide may not need an anesthetic injection. Even if they do need a numbing shot, they won't mind at all while under sedation with nitrous oxide. Yet they won't be asleep — they'll be able to speak, be aware of what's going on, and they will remain in control during the procedure. In fact, the dose can be fine-tuned to just the level of sedation they need to make them comfortable yet alert.
When the procedure is over, the flow of nitrous oxide is decreased to zero, and the oxygen will be increased. After resting in the chair for a few minutes, the child will feel completely normal.
Who Can Benefit From Nitrous Oxide?
Any child whose anxiety would preclude dental treatment can benefit from conscious sedation with nitrous oxide. Before your child is treated, you will be asked for a complete medical history, including any medications your child is taking. Your child will be kept safe and comfortable throughout the procedure, and will likely not remember a thing about it afterwards.
Related Articles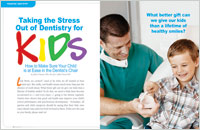 Taking the Stress Out of Dentistry for Kids Finding a dental practice should be like finding your child a cuddly warm blanket — a comfortable and secure environment in which real communication can occur. Nowadays, all parents and child caregivers should be saying that their little ones enjoy dental visits and even look forward to them. If this isn't the case in your family, our experts will tell you how it can be... Read Article